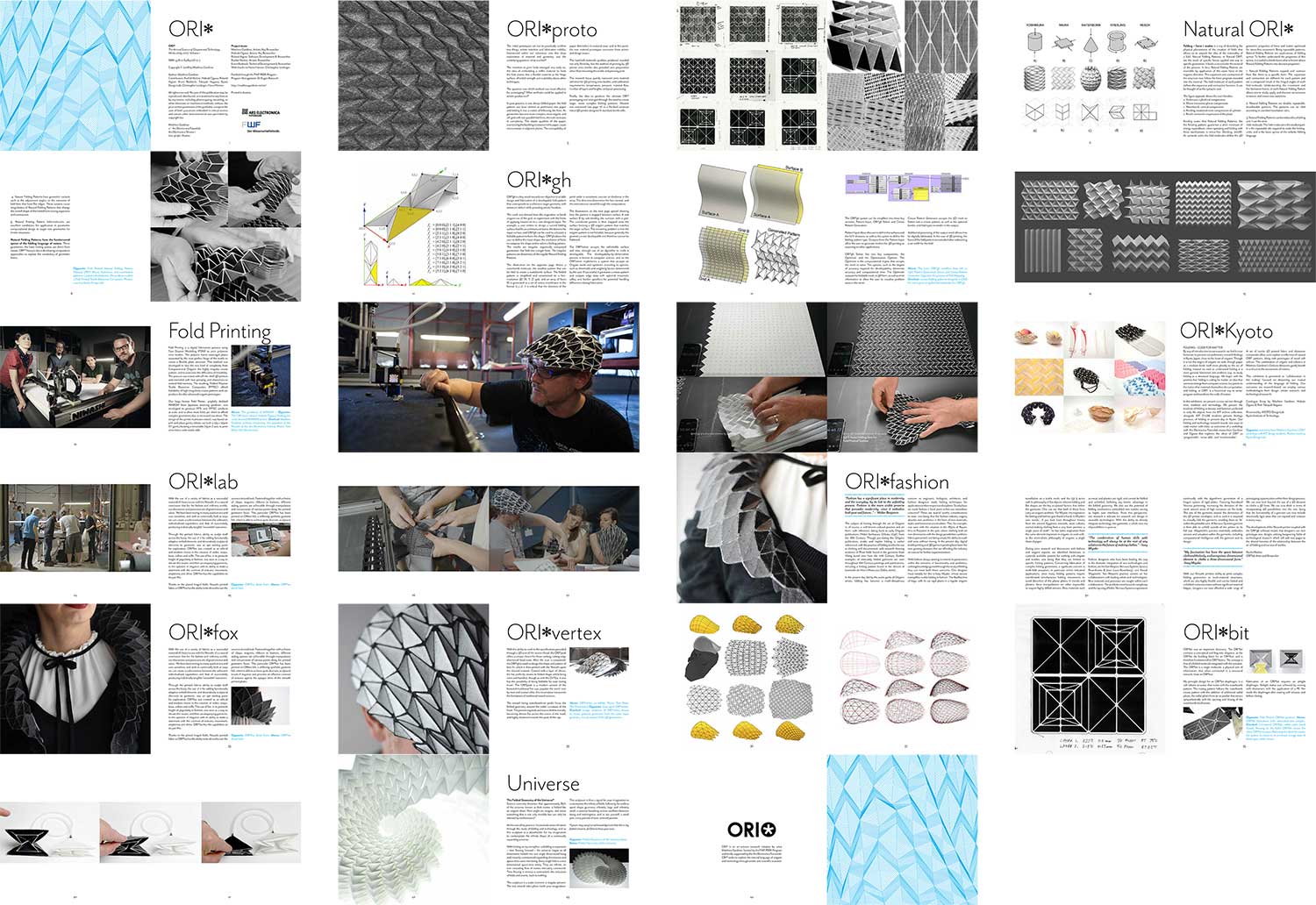 ---
ORI* Volume 1
ORI*
The Art and Science of Origami and Technology
Works 2015–2017. Volume 1.
ISBN: 978-0-6484076-0-7
Copyright © 2018 by Matthew Gardiner
Author: Matthew Gardiner
Contributors: Rachel Hanlon, Hideaki Ogawa, Roland Aigner, Erwin Reitböck, Takayuki Ikegawa, Kyoto Design Lab, Christopher Lindinger, Horst Hörtner.
Available for download on researchgate.com
https://www.researchgate.net/publication/332282715
The initial prototypes set out to practically confirm two things, artistic intention and fabrication viability. Intertwined within our adventure into this deep exploration of material and geometry, was the underlying question: what is a fold?
The intention to print folds emerged very early on, the idea of embedding a stiffer material to form the fold planes into a flexible material as the hinge surface, afforded strength and scalability above other techniques.
Print copy price covers postage and handling, the publication itself is essentially "free" while stocks last.
ORI* is an art-science research initiative by artist Matthew Gardiner, funded by the FWF PEEK Program and kindly supported by the Ars Electronica Futurelab. ORI* seeks to explore the natural language of origami and technology through artistic and scientific research.